DETACHMENT LIFE PRINCIPLE
February 1, 2021

|

Comments Off

on DETACHMENT LIFE PRINCIPLE
Crowell's Fourth Spiritual Pillar
Detachment Truth is the 4th foundation of St. Ignatius's Spiritual Exercise Theology. Every Jesuit priest is taught to exercise this foundational principle in their life, daily.
As the founder of the Jesuit movement over 1400 universities throughout the world bears St. Ignatius's name.
Every intellectual discipline from medicine, to science, to theology, to mathematics, to philosophy, to music, to art, to architecture, felt the impact of this former Spanish soldier.
While St.Francis was moved to serve the poor; the deprived of the world; St. Ignatius believed God called him to change the world, reaching kings and rulers through education.
Loving God, Abba Father, with all their mind, heart, and soul united St. Francis and St. Ignatius in their missions to love and serve the poor, yet their methodology differed.
Jesuit priests specialize in a specific intellectual discipline that has helped them earn doctorate degrees and has propelled these priests to sit at the table with the greatest minds in the world.
Father Bernard Tyrrell, a Jesuit priest with a doctorate in philosophy, taught at Gonzaga University for over 40 years. 
Father B  took me under his mentorship in 1999. My life changed slowly but surely meeting bi-monthly for nearly 20 years with this man I could imitate.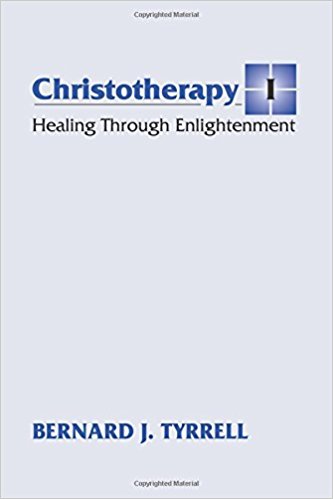 Ignatian theology has become the bedrock of my belief system. Father B is a spirit-led genius. His book series entitled, Christotherapy, has been translated into 15 languages.
My mission is to love my Lord and Savior with all my mind, with all my heart, and with all my soul. Sounds easy; hard to do.
My mission is to love people and to serve them with kindness and goodness and forgiveness. Sounds easy; hard to do.
Saint Ignatius approached theology from a soldier's perspective. Soldiering and basket-balling demand similar mental discipline.
The Ignatian theology system was attractive. It is based on logic and organization with very specific actionable steps.
Detachment is the fourth foundation/pillar of the system. If life were broken down into 4 seasons starting with spring and ending will winter,  clearly I am in the winter of my life at age 76.
Detachment is the practice of letting go. Letting go of something you cherish, love, and hold dear makes detaching very difficult.
Letting go when your first child goes off to college.
Letting go when you walk your daughter down the aisle and give her to a man.
Letting go when you retire from a job you love.
Letting go when you sell your own home for an assisted living residence.
From birth to the grave our life often follows a process of accumulation; then letting it all go in our later years of life.
In essence, life is a series of successes and failures. One of the battles we all face is when is enough enough?
It seems to me the happiest and most content people I know have learned to live the life St Paul challenged us to embrace when he wrote, "Be joyful always pray without ceasing in all things give thanks for this is God's will for you in Christ Jesus."  2 Thessalonians 5:16-18
King David wrote Psalm 23 while under stress, gave us his wisdom that has done more for me in the cancer battle than any mental health expert could ever give me when he wrote, "The Lord is my Shepherd; I shall not want."
To not want is a great way to live. This detachment from want is freedom no possession can give.
If you are feeling depressed, anxious, overwhelmed, too busy, too tired, try detachment by saying the poem St Ignatius quoted so often.
"Take, Lord, and receive all my liberty, my memory, my understanding and my entire will, all that I have and possess. You have given all to me to you, Lord, I return it. All is yours; do with it what you will. Give me only your love and your grace, that is enough for me.."