GAME CHANGER
September 15, 2017

|

Comments Off

on GAME CHANGER
PREPARE TO MAKE YOUR PEOPLE BETTER

PEOPLE

BETTER PLAYERS 
The job of a COACH/CEO/LEADER  is to train players how to WIN.  Winning begins in the mind and heart, not on the basketball court.
Winning is a skill; it is learned behavior!
Training to win is the most difficult, yet most important coaching skill to master!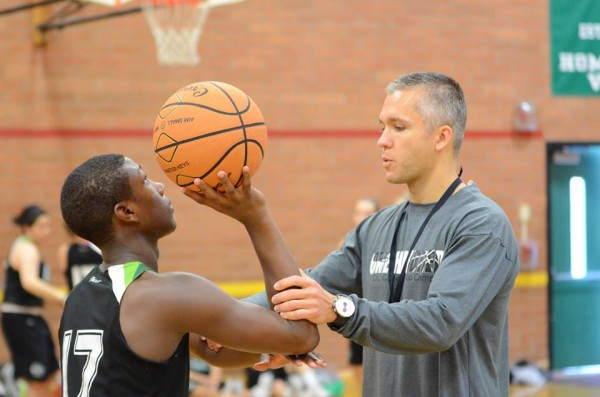 Words of wisdom from 50 years of coaching basketball & life skills.

From Coach Crowell
Training athletes to WIN is educated behavior.  Winning is a choice. If your players have the mental and heart skills to WIN it will show on the scoreboard.

Winning is skill based!  Teach WINNING SKILLS and you and your team will know how to win.

Winning at math, English, science; winning as a son or daughter; winning as a parent, teacher or coach is the product of winning skill

training.
THE CROWELL-FERCH GAME CHANGER HOW TO WIN PROGRAM FOR YOUR COMMUNITY & TEAM
GAME CHANGER is a skills training program designed to give learners "The TOOLS TO SOLVE PROBLEMS".
GAME CHANGER changes lives because the skill development is based on successful mental health fundamentals.
GAME CHANGER is based on sound physical, psychological, relationship and spiritual principles.

HOW YOU CAN SCHEDULE & FUND A GAME CHANGER PROGRAM
Decide –  we need a Game Changer program for (team, school, business, community)

Email – Michelle at NBC Camps (MMaguire@nbccamps.com) to schedule a conference call with Fred Crowell

Financial – do not let money stop you from having a Life Changer Event.  Ways others have funded Game Changer events:  Mental health agencies, Diabetes, Businesses.

Reduced fees for students who can pay; scholarships for those who cannot pay.
GAME CHANGER POSSIBLE EVENTS:
Basketball clinics 3-5 days; after school, before and during basketball season

School programs for teachers and students

Business community leaders and parents*
*

Excellent way to fund the basketball clinics.