THE MIRACLE MOMENT
April 16, 2019

|

Comments Off

on THE MIRACLE MOMENT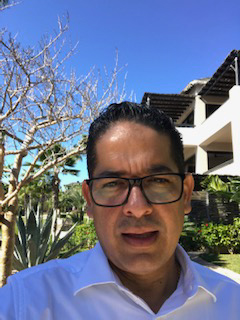 "Fred, may I tell you what happened to me two months ago?" asked Sergio Quinonez. For 15 years, Sergio has been our family friend. He has a very important and challenging position at the amazing Esperanza resort in Cabo San Lucas.
The story told by Sergio:
"My 11-year-old son is enrolled in a Christian school. Men were asked to attend meetings Wednesday mornings for an hour. One day I was encouraged to go to church. Well, Sunday is the busiest day of the week at Esperanza, but the church has a 6 PM service. I was able to attend. Two months ago, I was sitting in the church. Something strange happened to me. I did not know what it was. Yet, it was the most wonderful moment I have ever experienced. In those seconds of time, it came to me that Jesus loved me and died on the cross for me. I suddenly realized I needed Him. I asked Him to forgive my sins, knowing my good works were nothing compared to His sacrifice for me."
The MIRACLE MOMENThappened to Sergio much like it happened to Susie Crowell and millions upon millions of others these past 2,000 years. For me, the realization of the miracle took time for cognitive acknowledgement over a period of months. Regardless, if it is a nanosecond or a period-of-time experience, St. John describes in his Gospel of John a MIRACLE MOMENT (John 3). For Nicodemus, this was called "born again," meaning born a second time.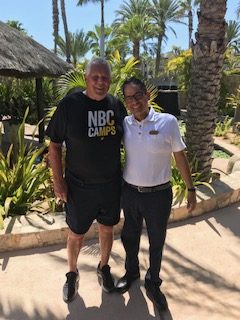 For us, the MIRACLE MOMENT is when one knows, understands and accepts the fact that Jesus Christ is more than a good man. He is the risen Son of God, our Savior and Lord. After forgiving all our past and remembering our sins no more (Isaiah 43:25, Hebrews 8:12), He gives us a new mind, a new heart, a new passion and a new purpose. He also promises to give us His faith, hope and love so that we can accomplish more under His power than we could ever accomplish with our own set of skills.
It is really quite simple. The Lord Jesus Christ and His Father give each human two choices:
THE WAY… being born again and doing it His way, or
ANOTHER WAY… your way. If you believe there is no need to be born again, just see if you can make it work.
As for me and the Crowell family, we admit we do not have "the goods" to go it alone. We choose to partner with the Father, Son and Holy Spirit to take on a very difficult world experience. Because of our MIRACLE MOMENTS, we now choose to believe we can do all things through Jesus Christ (Philippians 4:13).
Do you have a MIRACLE MOMENT?