TERRIFIC TUESDAYS
January 9, 2018

|

Comments Off

on TERRIFIC TUESDAYS
Is it possible to consciously decide to delegate Tuesdays as the day of the week to make terrific things happen?
On Mondays, we focus on the mission and purpose of our lives. 
How do we want to live today is the crucible decision on every Monday.
Monday is prep day for a Terrific Tuesday!
Definition of terrific
1: unusually fine: magnificent terrific weather
2: extraordinary terrific speed
3: exciting or fit to excite fear or awe a terrific thunderstorm
The conscious mind instructs the subconscious mind to be alert and to bring past experiences to the conscious level. 
When we awaken the mind to seek terrific opportunities, Tuesday's are no longer just another ordinary day of the week. 
Paul urges us, no he does more than urge; he exhorts us as a coach inspires his team to suck it up and fight for the prize to experience a terrific Tuesday. 
Today's prize Paul speaks of is presenting your body as a living sacrifice and to be alive in your conscious mind to discover terrific opportunities today. 
Sounds so simple yet is so difficult. 
And why should it be so easy to have a have a terrific Tuesday? Life doesn't work that way. 
All great things required great action; all worthwhile prizes demand challenging effort; all terrific days require terrific focus and commitment. 
One of the most motivational passages of Scripture is Paul's writings to the brothers and sisters in Rome.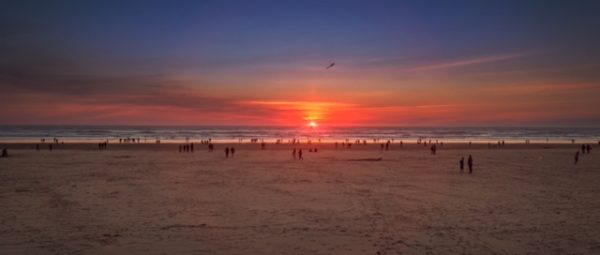 Read slowly and carefully Paul's expectation with the intent to make this your terrific Tuesday.
Therefore, I urge you, brothers and sisters, in view of God's mercy, to offer your bodies as a living sacrifice, holy and pleasing to God—this is your true and proper worship. Do not conform to the pattern of this world, but be transformed by the renewing of your mind. Then you will be able to test and approve what God's will is—his good, pleasing and perfect will.
For by the grace given me I say to every one of you: Do not think of yourself more highly than you ought, but rather think of yourself with sober judgment, in accordance with the faith God has distributed to each of you. For just as each of us has one body with many members, and these members do not all have the same function, so in Christ we, though many, form one body, and each member belongs to all the others. We have different gifts, according to the grace given to each of us. If your gift is prophesying, then prophesy in accordance with your faith; if it is serving, then serve; if it is teaching, then teach; if it is to encourage, then give encouragement; if it is giving, then give generously; if it is to lead, do it diligently; if it is to show mercy, do it cheerfully. Romans 12:1-8