NOT ASHAMED
January 21, 2019

|

Comments Off

on NOT ASHAMED
Tribute to Martin Luther King Jr.
In recent years race relations have become a daily news event. Some believe the USA is at an all-time low in race relations.
For some, this is a true statement. For some, it is not a true statement.
There are many forms of truth. Your truth, his truth, her truth, their truth, and my truth.
It is both a privilege and an honor to share my truth based on personal experience.
Clint Hooper is one the finest players and men I was blessed to coach, as well as call a friend, and a son. Clint called me his spiritual father.
Clint starred on the basketball team at Seattle Pacific U. Clint, wife Francesca, and two-year-old daughter Tracy, drove from Seattle to Tulsa, Oklahoma to join our Athletes in Action basketball team.
When Clint was refueling his car upon arrival, a policeman threatened to arrest him for no reason other than his skin color.
Clint called me. As soon as possible the policeman and I were in deep discussion.
I demanded Hooper's immediate release.  This experience became the foundation of our life-long friendship.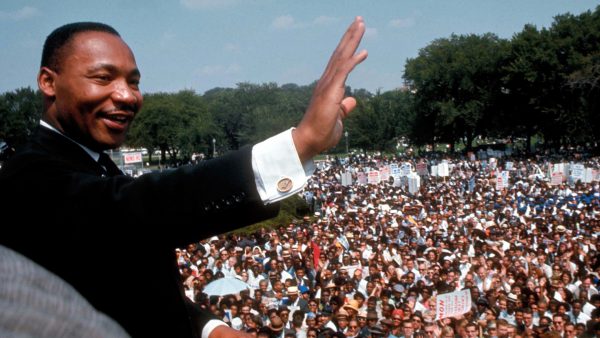 Of all the men I have known, none have proven to never be ashamed of Jesus Christ more than Clint Hooper.
Clint proved his courage at Louisiana State University as Athletes in Action basketball played the LSU Tigers. 
The best player, at the time, I had ever seen play was Pistol Pete Maravich. He was the star player.
For two years AIA gave Pistol Pete all he could handle. Pete gave us more!  The Pistol scored 48 in game one; 32 points in game two.
Before game one I was asked how many of my four African Americans did I plan to play at the same time. I said, "Four."
"You better not!" was the response.
In front of 10,000 spectators, Clint Hooper walked up to the microphone during the halftime break.
These were his words:
"I grew up in Seattle, Washington. My father is a member of the Black Panthers. I grew up not trusting white people. During college, I realized the world's problems were not a black, white, yellow, or brown problem. We have a sin problem and until we deal with the sin, the problems will continue. A personal relationship with Jesus Christ is the only solution."
Remarkably thousand in the audience stood to give Clint a standing ovation.
Tragically Martin Luther King, Jr. was assassinated just 5 months before Hooper's courageous words to a potentially hostile Louisiana basketball crowd.
Paul, the Lord's faithful ambassador made a provocative proclamation to the Roman citizens before being beheaded. 
Paul said, "For I am not ashamed of the gospel of Jesus Christ for it is the power of God unto salvation for all who believe."
Thank you, Clint Hooper, for being iron in my life and for being a faithful servant.
Thank you, MLK for not being ashamed and for taking a stand and giving your life to free people of oppression and racism.
Read and listen to MLK's I have a dream speech here: