MOUNT NEVER ENOUGH
August 2, 2021

|

Comments Off

on MOUNT NEVER ENOUGH
Looming in the hearts of human "doings" (not human beings) is the majestic Mount Never ENOUGH. This imaginary self-imposed mountain stands taller than America's tallest Mount Denali and the world's tallest Mount Everest.
You are probably asking, what is the difference between a human doing and a human being? The person who is not living and operating in a state of peace, joy, passion, and purpose has lost the delight of living fully in the precious present. This person has become a human doing who lives in the yesterday (past) or the tomorrow (future), perpetually running from or running to something or someone. This person also thinks there is a reservoir that will satisfy the incessant need to have enough. Human doers are the mountain climbers scaling Mount Never Enough, seeking to have and be enough. Human beings are delighting in each step of the climb because they are ENOUGH.
Some human doings never attain the top of Mount Never Enough, but they die trying. Other human doings arrive near the summit only to find it is an illusion and not enough. Tragically, these human doers never discover the only way to have enough is to existentially know you are ENOUGH. How tragic to climb to be the best only to lose it, like an NBA hoop star did, going from 61 million dollars to 3 thousand dollars.
Possibly, there are many routes to discover the land of ENOUGH. I can tell you I gave it my best shot to have and be enough. Yet, I can personally endorse without reservation the path to ENOUGH I learned from one who found it for himself. His name was David. Not many in history can say they climbed faster and harder to summit Mount Never Enough than King David, the boy who took out Goliath, escaped death from King Saul, who had it all yet lost it all.
King David's gift to me was his crystal clear discovery he, David, was ENOUGH because the Lord was Enough. Therefore, I can say with David: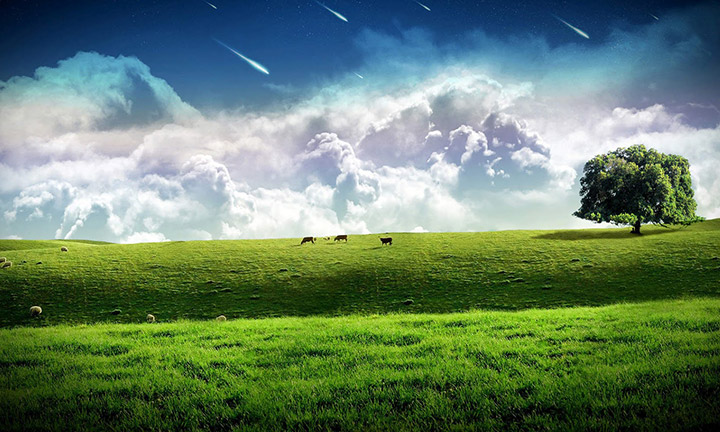 "The Lord is my Shepherd, I shall not want." Personally (especially when cancer hit), I now have the freedom to love and live because Psalm 23 says my Shepherd has provided restful green pastures, refreshing still waters, restoring paths of righteousness (for His, not my, sake), guidance, courage, comfort, supply at his table, protection, goodness, and mercy… forever.
WORDS OF HOPE FOR YOU: You are ENOUGH when He alone becomes your ENOUGH! You have ENOUGH because you then are ENOUGH!