OREGON v NORTH CAROLINA MATCH UP
April 1, 2017

|

Comments Off

on OREGON v NORTH CAROLINA MATCH UP
Coach Crowell's facts, opinions, and predictions.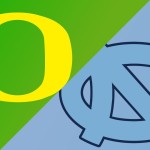 Emotional my heart goes PAC 12. The DUCKS are fun to watch. What will Nike's Phil Knight dress them in? The neon yellow shoes, tank and shorts didn't scare Michigan. Let's wear green with yellow trim and play with your minds. Oregon will have to play their hearts out to win their second NCAA championship and take the trophy back to Eugene. They last won it all in 1941.
Trivia Fact: In my junior year at the U of Idaho we delighted in defeating the Ducks 4 times.
Trivia Fact: Athletes In Action was founded with coach Crowell as the first coach at 25 years of age. 50 years ago, ALA beat the Ducks 73-71 in one tough win.
Coach Crowell's Emotional Prediction: Ducks Win by 4!
Logically my head tells me Gonzaga will have to face and beat the Tar Heels to bring the NCAA Basketball home to what I believe is one of the best-kept secrets in the nation. Spokane, Washington, one of America's most delightful places to grow and raise a family.
Coach Crowell's logical prediction: North Carolina by 11.
Why do I think North Carolina will beat Oregon?
This is so hard to type these words. I really like Coach Dana Altman. Seems like a class act that can match coach Roy Williams point for point.
1.) Revenge Factor:
Grit, fire in the belly. No coach and no other players in college ball have lived the past 365 days going to sleep every night feeling the pain of losing the national champions on a last second shot.
Reminds me of watching Duke v Notre Dame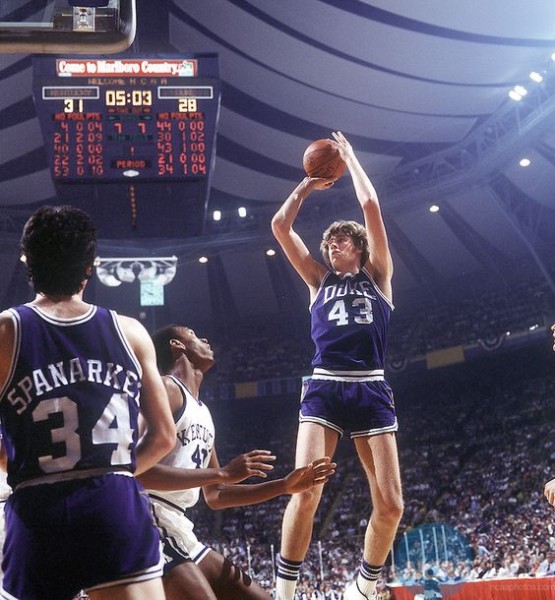 . In the first game, Duke played Digger Phelp's excellent Notre Dame team. Duke won in a thriller. They celebrated by cutting down the nets. The Duke Devils had a great 6'11" center, too bad they celebrated too early.  
Next game up was the Coach Joe B Hal's Wildcats of Kentucky. They squared off against a great Arkansas team coached by Eddie Sutton. It was a battle.
It was amazing to watch Kentucky players walk off the court looking totally void of emotion, almost looking angry. There was no celebration. In the Kentucky locker room the number 60 was changed to 40.
As the Kentucky players prepared to dress to play Duke, the number on the board was still 40. Their goal was to win the next 20 minutes; at half-time the 40 was changed to 20.
Kentucky had avenged giving it away the previous year just like North Carolina did last year.
One more story about revenge. UCLA in 1994 was drilled in the early rounds by Tulsa.
To redeem themselves from this humiliating defeat, the O'Bannon brothers, point guard sensation, Tyus Edna and the greatest living expert on John Wooden Basketball, Coach Jim Harrick vowed to have their revenge.
In a brawler of a game, the Bruins defeated Coach Eddie Sutton's Oklahoma State before facing defending national champs, Arkansas for all the marbles.
Edney, the hero who drove the length of the court with a behind the back dribble to break down a defender, kissed a running layup high off the glass all within 4.8 seconds to beat Missouri.
Then in the semi-finals, Edney severely injured his wrist on his right hand in the brutal game and he could not play in the championship.
UCLA beat the defending national champs Arkansas without Tyus Edney. Ed O' Bannon had 31 points 19 rebounds. Every Bruin played lights out hoops.
Trivia: Both Shann Ferch, son in law, and Jay Crowell played for Coach Harrick, love him to this day.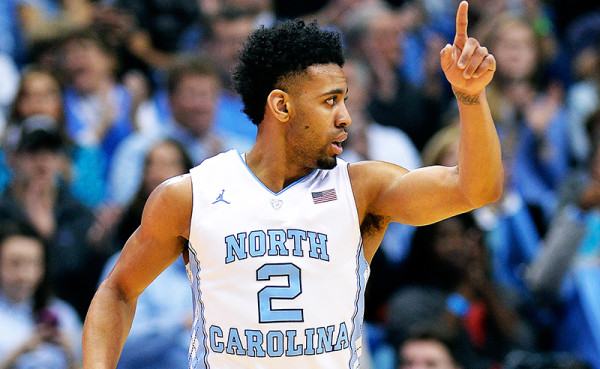 2. Point Guards-key position to win games:
NC has a huge advantage if Joel Berry ll's ankle is healthy over Oregon freshman Payton Pritchard.  
Watch this match up closely.
3. Tempo and size:
Typically the smallest team tries to play fast. Not so in this match up. Oregon is smaller and wants to play slow. Oregon changes defense to control tempo. Carolina rebounds to up the tempo and is one of the best offensive rebounding teams in the country.
Watch Tempo. Fast favors NC. Controlled lower pace, lower score favors Oregon. If at halftime the score in under 35, or even in the single digits and Oregon is behind they can still win.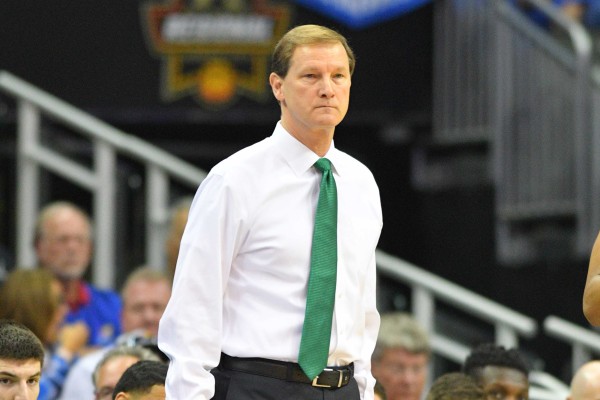 4. Coach Williams is one of few coaches who plays two bigs at the same time:
I like two bigs at the same time. I like bigs playing high-low ball and being tree blocker/screeners GM for shooters.
Watch. Can Oregon force Carolina to go smaller or does Carolina's bigs control game?
Watch.  Who wins this battle? Oregon beats defenders to the hoop. Brooks and Dorsey excel at this. Can NC stop them?
Each team has great players. I love Dillon Brooks. He has 30 feet shooting range, dunks like he can break defenders hands on the rim if they try to block his shot.
Tyler Dorsey has to have a great game to keep the Tar Heels from ganging up on Dillion Brooks who I predict a first round draft pick.
I will watch closely how 6'10 Kennedy Meeks (love his game) and Isaiah Hicks, 6'9″ pound the glass, and don't forget 6'8″, Justin Jackson. The teams leading scorer.
NC wins by 11.