MEET MY HEAD COACH
July 5, 2017

|

Comments Off

on MEET MY HEAD COACH
Thank you, Jill Logie, daughter of Coach Ed Pepple, one of the USA's most successful high school coach and leaders of young men. Jill is the mother of Whitworth University's men's nationally acclaimed basketball program. Crowell loves these amazing people.
Key statement: The question is not do you have a head coach because everyone has a head coach. The crucial question is, who is your head coach and is this coach worthy of your total obedience?
True story: My ultimate goal as a teenager was to grow up and leave my home so that I could be my own head coach. I desperately wanted to be free from my father's domination.
Ship captains, military officers, and sports coaches know better than anyone, the value, and importance of the role of a head coach.
37 people are traveled to Italy with me. My role was to be the Head Coach. 37 people who were trusting me to be a trustworthy Head Coach.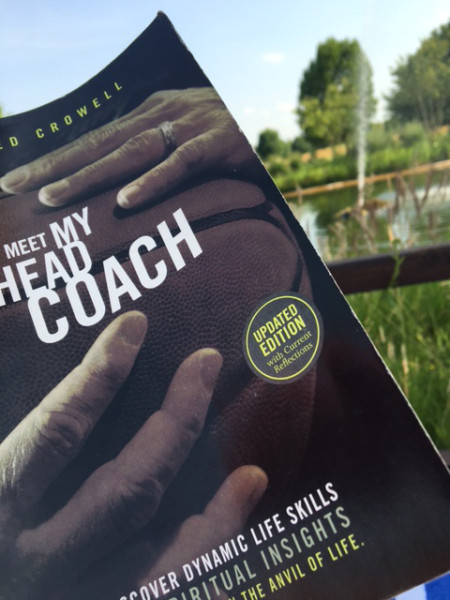 Hi Fred! This is Jill Logie texting from France! We are just finishing up a two-week vacation celebrating Kelly's graduation from Whitworth. We are soaking up the sun outside of Paris! Wanted to let you know that I am really enjoying re-reading your book. Your words are so encouraging! And, thank you also for taking Matt to Alaska with you to work one of your camps. It is something I pray for every day… God bringing mentors into my children's lives who will help them to live more like Jesus did. Thank you for being such a wonderful role model for my son. Sending my love…
Meet My Head Coach is a book dedicated to helping people discover the wonder and privilege and joy of having Jesus Christ as their Head Coach. The miracle of this book is the fact that it was written by a very average English student that has been reprinted seven times with over 50,000 copies in existence.
If you don't have your copy, you can order by contacting Michelle  M. I would love to see this on your bookshelf, but more importantly in your heart!