HARLEY SUNDOWN'S ALASKA
Scammon Bay nestled on a hillside on the shores of the Bering Sea, is Coach Harley Sundown's Disneyland.
The saying, "Where you are, be all there," fits Harley to a T.
One day this amazing coach is teaching hoops, the next catching a moose or seals for family dinners, or on the microphone using his vocal talents.
In 2010 Harley placed a call to me. Harley asked, "What would it take to bring NBC Camps to Scammon Bay, located two flights from Anchorage?"
Talk about love for basketball. Players and fans travel to Scammon's Winter Classic by airplane and snow machine.  
The parking lot looks totally different from normal parking lots; you won't see a single car there.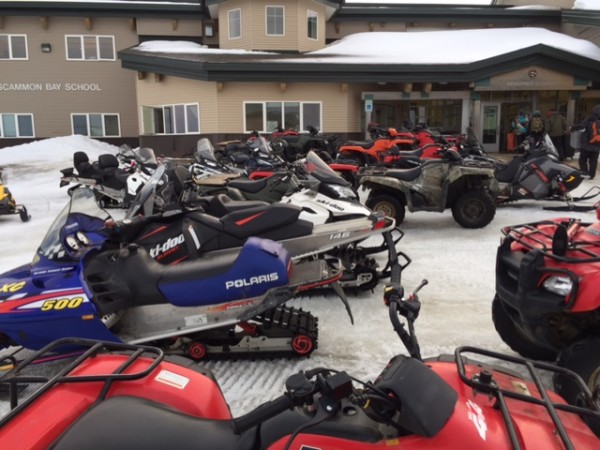 The kids in Scammon love basketball – I can tell as I watch 10-year-old Cassius knock down three consecutive 3's displaying perfect shooting form.
Harley's door signage tells us he does it all at Scammon.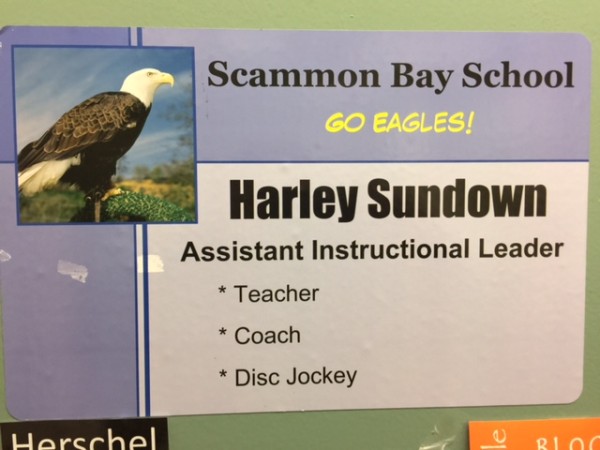 One of my most special blessings was meeting the late Mary Ann Sundown at her home during her 93rd year. Harley's mother was the Yupik's most famous dancer and one of nine sisters.
Harley and Joan, parents of 12 children, have sought to give their children excellent educations.
Eldest son, Hershel, was a dedicated NBC Camper and head coach of Scammon Bay's 2017 Girls State Championship team.
Every great life story has a great life lesson. The lesson here is, be all there, wherever you are. Abraham and Missy Rivers told me, "Harley does so much for so many in Scammon Bay." Mrs. Rivers is a remarkable school principal there.
They call education, "The Scammon Way." Everyone is treated with love and respect. Scammon Bay is the grandparent of NBC CAMPS in Village Alaska.
Bobby Moore, NBC part-time coach and head pastor at River City Church and I have been blessed to be guest teachers of basketball and LIFEBALL or the past 8 years at Scammon.
Harley Sundown is living proof that Disneyland can be anywhere you are willing to be all.
The challenge Harley Sundown's life presents us with is, what are we going to be and do with where we are?
Where are you?
Right here right now!