AMAZING GREAT PODCAST – Hosted by Ric Hansen
May 20, 2021

|

Comments Off

on AMAZING GREAT PODCAST – Hosted by Ric Hansen
Amazing Greats interviews with well-known actors, authors, artists, athletes, musicians, and business leaders. Authentic conversations about their lives, careers, and how their faith played an important part. Inspiring and uplifting stories of hope, transformation, and triumph. We dig deep for the powerful life stories from some very amazing guests…truly "souls on fire".
When I started the "Amazing Greats" Podcast a few months ago I really didn't plan on or predict that it would be such an awesome personal experience for me. That was God's gift that I was not expecting. It is so refreshing and lifting to jump on a zoom call with some truly incredible people and be inspired by their warmth and willingness to share some pretty cool insight into their lives and faith.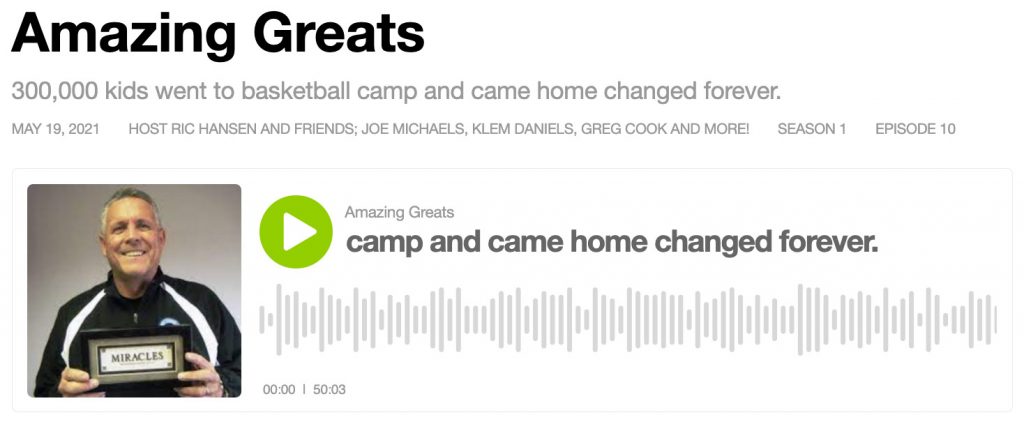 Enter Fred Crowell.
I wasn't really aware of him until a buddy of mine said..hey…here is a guy you need to talk to. Boy was he right. After an hour on the phone with this remarkable man I was glowing with his wisdom and insight. I think you will too.
I am so grateful for the opportunity to meet and share time with giants like this. Take a listen. Share it with a friend.
– Ric Hansen

---
Amazing Greats is a volunteer project with the simple vision of sharing some amazing God inspired stories. If you enjoy this episode, I'm hoping you'll like, subscribe and share. As our audience grows we will have more and more opportunities to attract awesome guests along the way. Your gift of support and sharing is huge!

Feel free to send me your input, ask questions, or offer ideas for upcoming episodes. My email is amazinggreatspodcast@gmail.com
or call 253-226-5188.

Thanks so much for your help. God Bless.
Ric